Edible

Utensils: Cutting Waste

Eating on-the-go is a way of life for most people. We are busy, and we don't apologize for it. With that lifestyle come certain compromises that we otherwise would prefer not to make. For instance, we may opt to eat fast food rather than a home-cooked meal. And when we grab that fast food, we are also likely to grab a plastic fork or spoon to eat with.

No matter how you look at it, plastic utensils result in a lot of waste. Whether it relates to recyclable goods being tossed into the rubbish, the packing materials the utensils come in, or the manufacturing process required to make the plasticware, there is waste involved.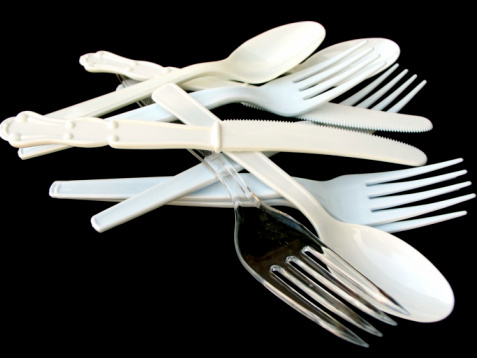 Where's this garbage going?

Just a Few Facts

The typical plastic spoon or fork, just like the ones you pick up at your local deli or fast food restaurant, is made from petroleum. When it comes to the length of time it takes for a plastic spoon or fork to decompose, online resources vary greatly; the range found is between 10 and 100 years with a maximum of up to 1,000 years. Of course, it should be remembered that while the material is decomposing, it is releasing unhealthy substances into the earth.

But if you are on-the-go and hungry, you have to eat, and you may not have a lot of choices. There's a good chance you will need to grab a plastic fork or spoon from time to time. After all, you can't always be expected to have just what you need readily available.Taking Old Concepts to New Places

Everyone has heard of dipping chips in salsa and dipping bread in spinach dip. In fact, it is also common to make bread bowls and use them as containers for holding dips and pastas. The bread can be broken off and dipped as desired. It's a delicious concept!

Taco salads are often served in their own edible bowls made of large flour tortilla shells. Again, the bowl can be eaten as desired.

The point is, the idea of edible containers and utensils really isn't new at all; it is just that the concept is finally being commercialized in a totally new way. This means it is likely to become a popular concept. Edible utensils are becoming in vogue.

Old Ideas - New Concepts

Edible Spoon

The Edible Spoon is made by Triangle Tree. This spoon comes in your choice of flavors: sweet, spicy, or plain. It is made from whole wheat flours and corn. Other ingredients include spices and herbs.

As you can imagine, the spicy could be paired up with a delicious soup and the sweet flavor might be perfect for cereal or a bowl of ice cream.

Bread Spoon

The Bread Spoon is the concept of designer Siren Elise Wilhelmsen. The bread is toasted like croutons, but it is in the shape of a spoon; it's the ideal companion for a bowl of soup.

Poilane

Poilane is a French bakery that offers edible spoons and forks in different flavors. For instance, cookie spoons are available; they are suggested for stirring espresso or as an ice cream garnish, and there is a curry-flavored fork that can be served with Indian appetizers and/or hummus.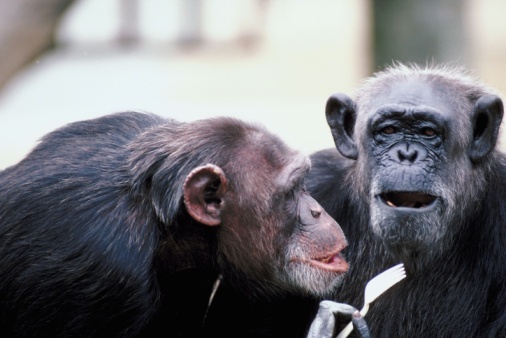 Monkey see, monkey do; end the cycle!

Final Thoughts

As the trend of edible utensils continues to grow and catch on, perhaps their value will be realized. That is, they will be seen for more than just a novelty item, and instead, they will be valued as an asset -- an eco-friendly alternative to plastic forks and spoons that can help reduce the amount of waste being left behind.
--

Debbie Allen is a content writer and blogger. She writes on a variety of topics, including home and garden issues as well as matters related to small business management strategies. Debbie also covers information about people in the news like Steve Wynn and other professionals.