Top

Eco-Friendly Clothing Companies

Eco-friendly clothing companies are gaining in popularity, and many people are proud to champion them along. Eco-fashions have a lot going for them: They are environmentally friendly, and they are fashion-forward in every sense of the word. Sustainable fibers make it possible to create high-quality garments that are comfortable and that last.


If you ask shoppers what the appeal is, you are likely to get a range of responses. For instance, some may simply say they like the fact that they are doing something nice for the environment, but other consumers may say they like the style or fashion design, and still others may insist that the reason they buy eco-friendly fashions is because pesticides are not used in growing the materials.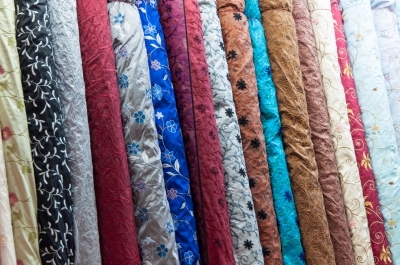 Designers of today have lots of choices when using eco-friendly fabrics.
Pesticides - That's Just the Beginning!

Pesticides, of course, can have a harmful ripple effect. Obviously, the pesticides can have a devastating effect on the health of the workers that tend to the fields, and to fish that are downstream, even if they are miles away.

But there are other considerations, too, especially when it comes to certain types of clothing, like those designed for nightwear or for children. Many are chemically treated to be flame-retardant and or wrinkle-free. The downside is, lots of people have skin sensitivities, which means this chemical treatment can cause an allergic reaction.

Go Organic

In today's world, you have lots of options when it comes to fashion. Whether you are shopping for baby items or men's or women's clothing, you don't have to settle; you can find just what you want at these fabulous shops.

Future:Standard

If you're looking for an online boutique that offers a variety of eco-fashions, this is it. Future:Standard's goal is to see the design world offer fashions that will not need to be described as sustainable, as that will become the standard. In addition, the ethical clothing will always offer uncompromised fit and style.

Tane Organics

Tane Organics is the ideal place to shop if you want to dress your baby in luxury clothes that have heirloom quality and classic designs. You'll find blankets, onesies, sweaters, and accessories.

Recycleatee.com

Recycleatee.com has a new concept in mind for encouraging people to use organic clothing they ask customers to wear their t-shirts for as long as desired, and then recycle them to get a 25% discount on a new t-shirt or other clothing from the store.

Diapers.com

This website offers something for the parent that wants to take eco-friendly as far as it will go--to their infants' diapers. Diapers.com has a category dedicated to natural and organic products. It includes various types of diapers and diaper covers, as well as baby shoes and clothing.



Your clothes should make you feel good about yourself!

Other Considerations

It should also be kept in mind that wearing secondhand clothing is extremely eco-friendly. It saves money, and it's an old fashioned way to reuse and recycle. Shopping at consignment stores, yard sales, and flea markets can be a great way to find real treasures and create a one-of-a-kind wardrobe.

Just remember that you may need to wash the clothing at least a couple times before wearing it. To help remove any fragrances from perfumes or detergents, you can add vinegar to the rinse water of your washing machine.

Nowadays, eco-friendly clothes are available in chic and fashionable designs. They are affordable, and many merchants offer them. When buying new, there isn't a valid reason not to purchase sustainable or organic clothing.

Whatever your reason is for buying eco-friendly clothing, it is the socially responsible choice.

Debbie Allen is a seasoned content writer and online marketer. She writes about a variety of topics that includes everything from fashion and beauty to gardening and small business management; Google Debbie's name to find more articles from her.

Image courtesy of franky242 at FreeDigitalPhotos.net
Image courtesy of Ambro at FreeDigitalPhotos.net