3

Tips for Ensuring You Stay at an Eco-Friendly Hotel or Resort

3 Tips for Ensuring You Stay at an Eco-Friendly Hotel or Resort

If you're serious about living a greener lifestyle, you'll need to focus on your goal not just when you're at home, but when you're at work, on vacation, or away on business.

You aren't alone, either. According to Forbes Magazine, over 60 percent of travelers want greener options for hotels and resorts. This boom in what is often termed eco-tourism is becoming the norm, rather than the exception.

Here are tips for locating the greenest places to stay for both work and pleasure.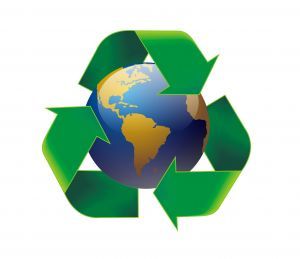 Staying in an eco-friendly resort is one way you can do your part for the environment.

Research Your Destination Beforehand

When you plan your vacation getaway or business trip, you'll need to research the possible accommodations in the area to target the available eco-friendly ones.

At TripAdvisor, green hotels and resorts are marked by a green leaf to signify those places are eco-friendly places to stay. Places that have been certified as green engage in environmentally practices such as recycling or use alternative energy sources. The program is sponsored by such respectable organizations as the U.S. Green Building Council and the United Nations Environment Programme (UNEP).

Most other hotel or resort search websites will also notate if the establishment is eco-friendly.

Read Customer Reviews

One of the best ways to ensure you find an authentic eco-friendly hotel or resort is to seek out customer reviews. Travelers usually hold the places they stay to a certain standard, and reviews are a good guide to help you look beyond the perks a place might be trying to sell you - whether or not they actually have those perks or if they're elaborating to make themselves look better to consumers.

One excellent place to find spot-on reviews of travel destination is Green Hotelier.



Although an eco-friendly hotel may cost you more, the end value of staying at greener accommodations is worth it.

Check for a Green Certification

Although some resorts and hotels may claim they are truly green, one way to check this out if to see if they have been LEED (Leadership in Environment and Energy Design) certified by the U.S. Building Council. You can also check if your hotel hold membership in the Green Hotels Association.

Today, there are more eco-friendly places across the globe at which to stay on a temporary or semi-permanent basis, depending on your needs. Whether you're looking for a green resort or hotel, using these suggestions above will help you hone in on places that will put your eco-conscious mind at ease.
--

Contributor: Bev Sninchak is a veteran freelance writer with 16 years of experience producing content for various publications. She writes about many subjects, from choosing eco-friendly furniture to finding cheap hotels in Las Vegas.