Eco-Friendly

Nursery Furniture to Raise Your Baby in a Green Way

If you've gone green in other aspects of your life, it only makes sense to start your baby's life in an environmentally friendly manner. Not only can it help you feel good about the values you're instilling in your child, but it can also be safer and healthier for the baby to be surrounded by green items.


The number of companies offering green nursery furniture has drastically increased as the general public has grown more aware of the benefits of an eco-friendly lifestyle. However, don't stop just at green nursery furniture - think about the other places your baby could benefit from going green.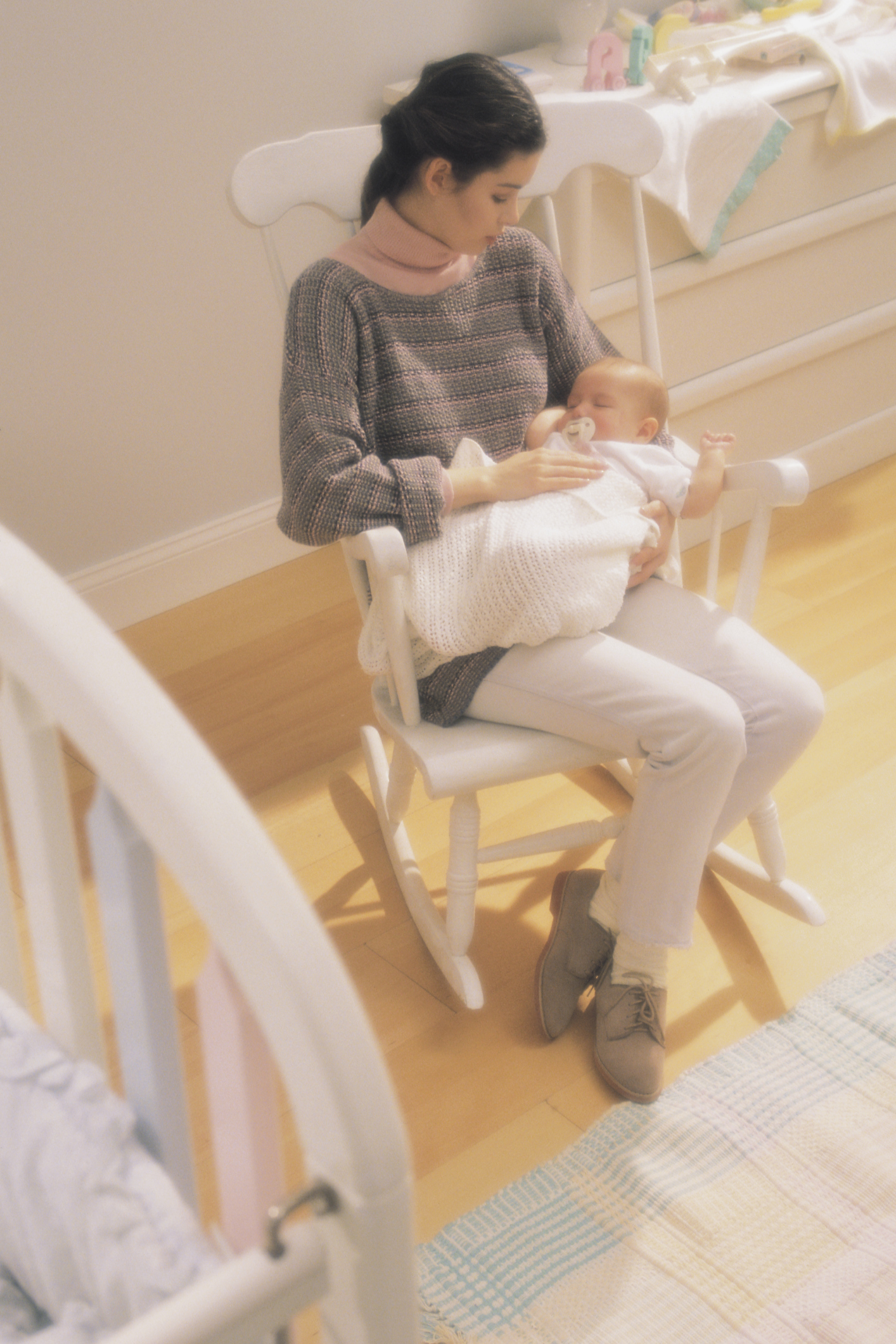 Keep your baby happy and safe with a green nursery.

Furniture

If you can only choose one item to splurge on green manufacturing, choose the nursery crib - after all, your baby will spend more time there than anywhere else. Look for furniture made with certified sustainable wood or reclaimed materials. Resist the temptation to pick less-expensive materials such as press-wood products that have high levels of volatile organic compounds or plastic. You also want the furniture to have a non-toxic finish, meaning it uses low-VOC stains and sealants, water-based stains and sealants, and is finished with tung oil and beeswax.

Of course, the greenest way to furnish a nursery happens to also be the most cost-effective - buying secondhand furniture. Although you wouldn't want to purchase previously used baby products for everything - a secondhand car seat is not a good idea - most furniture is perfectly safe.

Plus, if the item has already been used, the toxins are likely gassed off, making it even safer for your baby. Just make sure that the furniture hasn't been painted with lead-based paint and, if it's older, that it meets current safety requirements.



If you can only choose one eco-friendly piece of baby furniture, it should be the crib.

Bedding

Along with green furniture, look for green baby mattresses and bedding. For mattresses, pick one that is chemical-free, meaning it's not treated with polybrominated diphenyl ethers, which can affect a baby's endocrine and nervous systems. However, you still want it to be waterproof and fireproof, and made with organic cotton and wool.

To finish of your baby's bed, pick up a set of organic cotton sheets and blankets - they're eco-friendly and won't irritate your baby's delicate skin.

Brands and Buying

The choices for eco-friendly furniture and bedding are greater than ever, though you might still need to visit a specialty store or order online to find the exact style you want.

Recommended manufacturers of green crib mattresses and bedding include Pixel Organics, Naturepedic, and Q's Collections.

Recommended furniture manufacturers include Argington, which is known for its simple, green designs created with sustainable manufacturing. As a bonus, the cribs convert to bigger beds that grow with your child. All wood used comes from managed renewable forests. Stokke, another green baby furniture supplier, uses only eco-friendly, biodegradable materials to make products that also grow along with your child - after all, creating products that last a lifetime means fewer items in the landfill.

Considerations

If you're focused on providing a green environment for your baby, look beyond furniture to the paint you put on the walls and the products you use for cleaning. Although you no longer have to worry about lead being present in paint, you do need to be aware of volatile organic compounds, which give off toxic fumes that can be dangerous for a pregnant woman and her baby. Choose only low- or no-VOC paint and make sure the room is well-ventilated when decorating.

When you're cleaning your baby's nursery, choose green cleaning products that specifically state they are nontoxic. You don't want harsh chemicals stinging your baby's eyes or irritating their little lungs. Brands include Seventh Generation, Shaklee, Ecover, and Method - or you can make natural green cleaners from household products such as baking soda, vinegar, and lemon.

After all, the most important thing to a new mother is keeping her baby safe - whether it's the furniture or the cleaning supplies, using green product is one more step toward that goal.

Kelsey Castle is a freelance writer and editor with a degree in journalism from a Big 10 university. She uses lemon and baking soda for a variety of cleaning projects.