Everything

You Need to Know About Indoor Air Pollution

Humans breathe in an average of 3,000 gallons of air each day, and spend about 90% of their time indoors. But did you know that indoor air can be up to 5 times more polluted than outdoor air?

Those fumes from insect sprays, cleaning agents, beauty products, and even from the food being cooked in the kitchen all contribute to indoor air that could add up to an alarming amount of pollutants.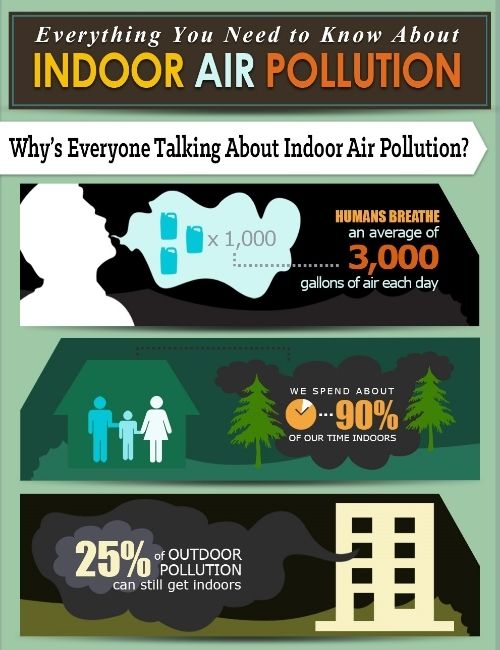 Do something about it before it's too late! Make sure to read through the entire infographic by Filter Buy for more information on how to maintain healthy air in the home.